PROFESSIONAL HAIR CLIPPER
Highly-versatile PROFESSIONAL HAIR CLIPPER with quickly adjustable cutting lengths (0.3 to 3mm), ideal for fade-technique styles. Also includes 4 changeable magnetic combs of 1.5, 3, 6 and 10mm. Silent 10,000 rpm AC motor. Hypoallergenic 440C - HRC 62-63 stainless steel blades. Lithium-ion battery. Fast charging: 70 min. Operates cordless or corded (3m). 420g.
Fade Boost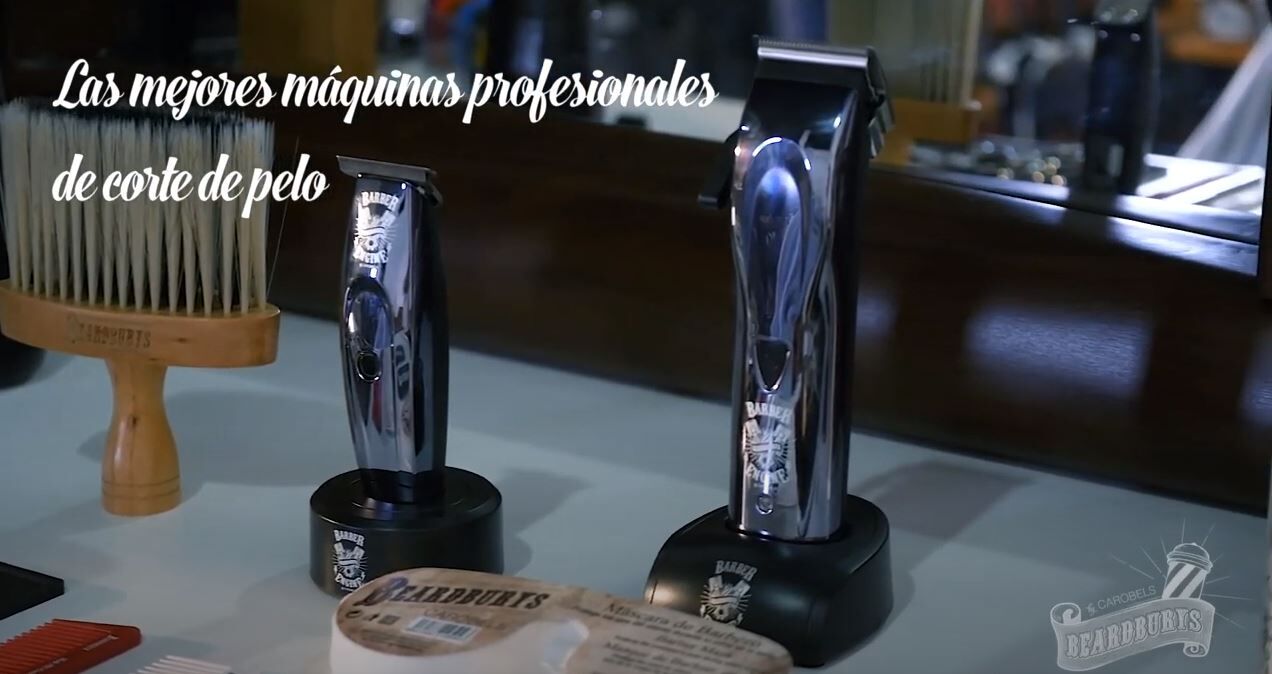 Fade Boost
Price
Tax included
148,50 €
Add to cart
General Features

• 440C Stainless steel blades produced in Japan. HRC 62-63.
• High-performance Japanese AC motor. 10,000 rpm.
• 5-position clipper adjustment: 0.3 - 3mm.
• Lithium-ion battery. Fast charging: 70 min.
• Battery life: 1,500 charges. Operates cordless or corded. Charger 100-240V / 50-60Hz / 5V2A.
• Includes 4 combs: 1.5 - 3 - 6 - 10 mm


Complementary products for the beard and mustache

The Beardburys Fade Boost cutting machine is a perfect match for these products:




- The Set of 8 interchangeable combs of 3mm, 6mm, 10mm, 13mm, 16mm, 19mm, 22mm and 25mm.
- The Neck Brush, handcrafted with ultra soft and flexible wood and nylon bristles that gently and effectively drag and clean the neck and shoulders.
- The Engine Cutting cape, made of water-resistant nylon, covered with a special fabric to repel hair and with a silicon anti-hair fastener with Velcro.
- The Fade Pro brush, specific for the Fade technique.



Awards and Recognitions

Beardburys Fade boost is the best hair clipper, it has been recognized with several awards as the best haircutting machine by specialized media in the beauty sector and professional magazines of the male hairdressing and barber sector. 




- Soy barbudo Magazine Award: "Best hair clipper 2019".  The men's magazine specialized in male beauty awarded our Beardburys Fade boost hair clipper with the prize of best product of barbershop 2019.




- Pure beauty Global Awards: "Best hair clipper".  Awarded in Dubai in May 2019, the international beauty portal, selected the Beardburys hair clipper fade Boost as best beard and shaving product.  A group of experts in the male grooming sector valued our hair cutting machine as best barber product.