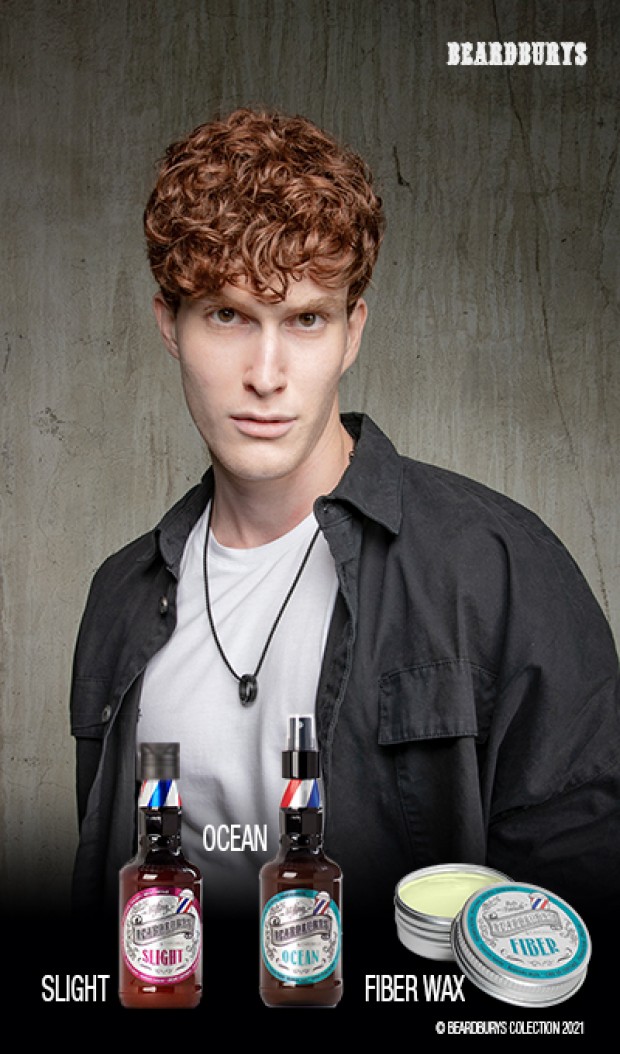 DRY FINISH HAIRSTYLE
IN 3 STEPS
STEP 1 - Apply Slight on wet hair.


STEP 2 - Blow-dry, add body and texture to define the curl with OCEAN.


STEP 3 - Finishing touch, very subtle with FIBER wax to give an extra point of hold.
WET FINISH HAIRSTYLEP
IN 1 STEP
STEP 1 - Apply DRY WAX on wet hair.


Would you like to know more?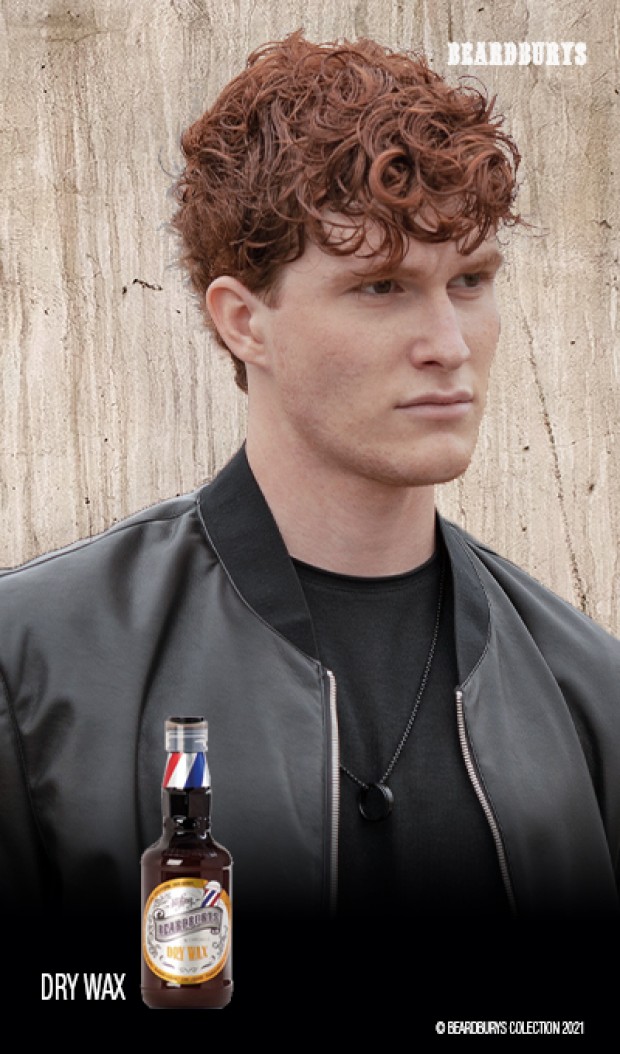 CURLY hair?
If you're lucky enough to have a well-defined curly hair, you're in luck this year as new trends are heading towards more natural, less structured hair.
Hair that can be cut and styled in a variety of ways, but always with a focus on naturalness.
You only need to keep your hair well hydrated and let it dry naturally.
How do we achieve a tousled hairstyle on curly hair?
Follow these three steps:
1.- Apply SLIGHT to wet hair before cutting. In this case we take advantage of its function as a cutting facilitator, achieving conditioned, frizz-free and very manageable hair. In addition, this product makes our hair retain moisture for a longer period of time, preventing us from having to spray it constantly
Slight:

• Gives density and body to fine hair.
• Conditions and controls frizz.
• Facilitates the cutting and styling service.
• Gives a shiny, natural finish.
2.- After cutting, we blow-dry the hair freeing it from any possible humidity. Once dry we apply our OCEAN seawater spray which will give us volume, texture and a fully defined curl.
Ocean:

• Sea water spray.
• Texturises the hair to achieve that surfer effect.
• Provides volume, making it ideal for fine hair and high hairstyles.
• Provides a semi-matte finish with a soft and flexible hold.
3.- Final touch, very subtle, with Fiber wax to give an extra point of hold.
FIBER wax:

• High melting point wax that gives texture.
• Wax that reduces transparency or translucency offering a matt result.
• Offers ideal control on cuts with movement.


Guys with curly hair should exploit their natural charm and enhance it, use light products like our liquid wax for a perfect finish.
Just follow this step:
1.- Wet the hair with water and apply Dry Wax all over the hair and let it air dry. Getting a natural hairstyle with a shine effect and a medium hold that will last all day without leaving residue.
Dry Wax:

• Perfect for creating lifted looks with great volume.
• Long-lasting medium hold.
• Softens and prevents moisture loss.
• Creates looks with a glossy, polished finish.