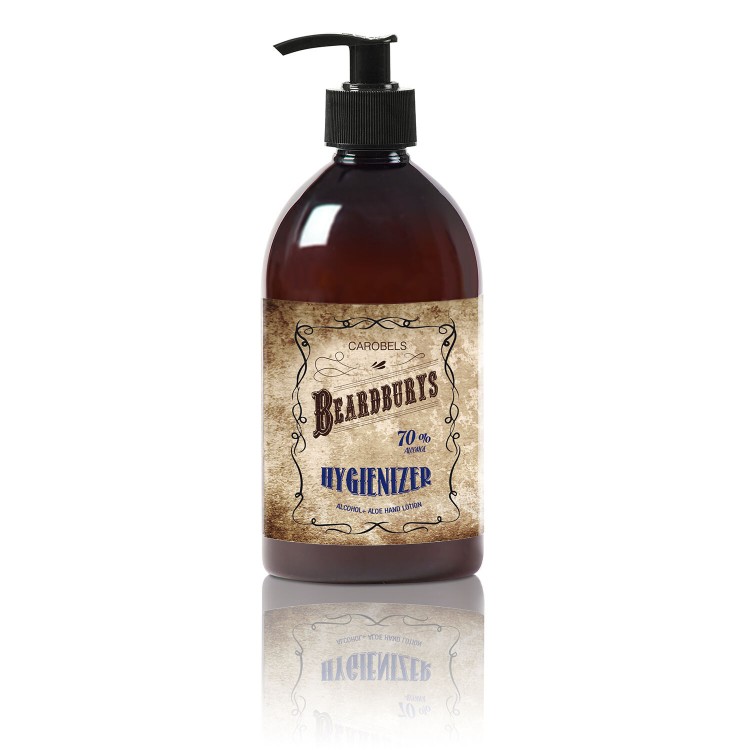 Beardburys Hygienizer 500ml (Hydroalcoholic Gel)
Hydroalcoholic gel with an effective and safe formula with 70% alcohol and aloe vera for the maximum care of your skin.

An effective hand hygiene is very important, that's why our hydroalcoholic gel can't be missing in your routine.
Price
Tax included
7,50 €
Add to cart
Benefits of the Product

It eliminates germs and bacteria, disinfecting the hands thanks to its 70% alcohol content.
It is very comfortable to use with its dosage format and ensures that our hands are always clean and germ-free.
Cleans effectively and without the need for water.
Maximum skin care thanks to its formula with aloe vera which has healing and moisturising properties.

Way of Use

Apply a dose of gel to your hands and rub them until they are dry.

No need to rinse.

When will it be available?

Available from May, for more information contact us.